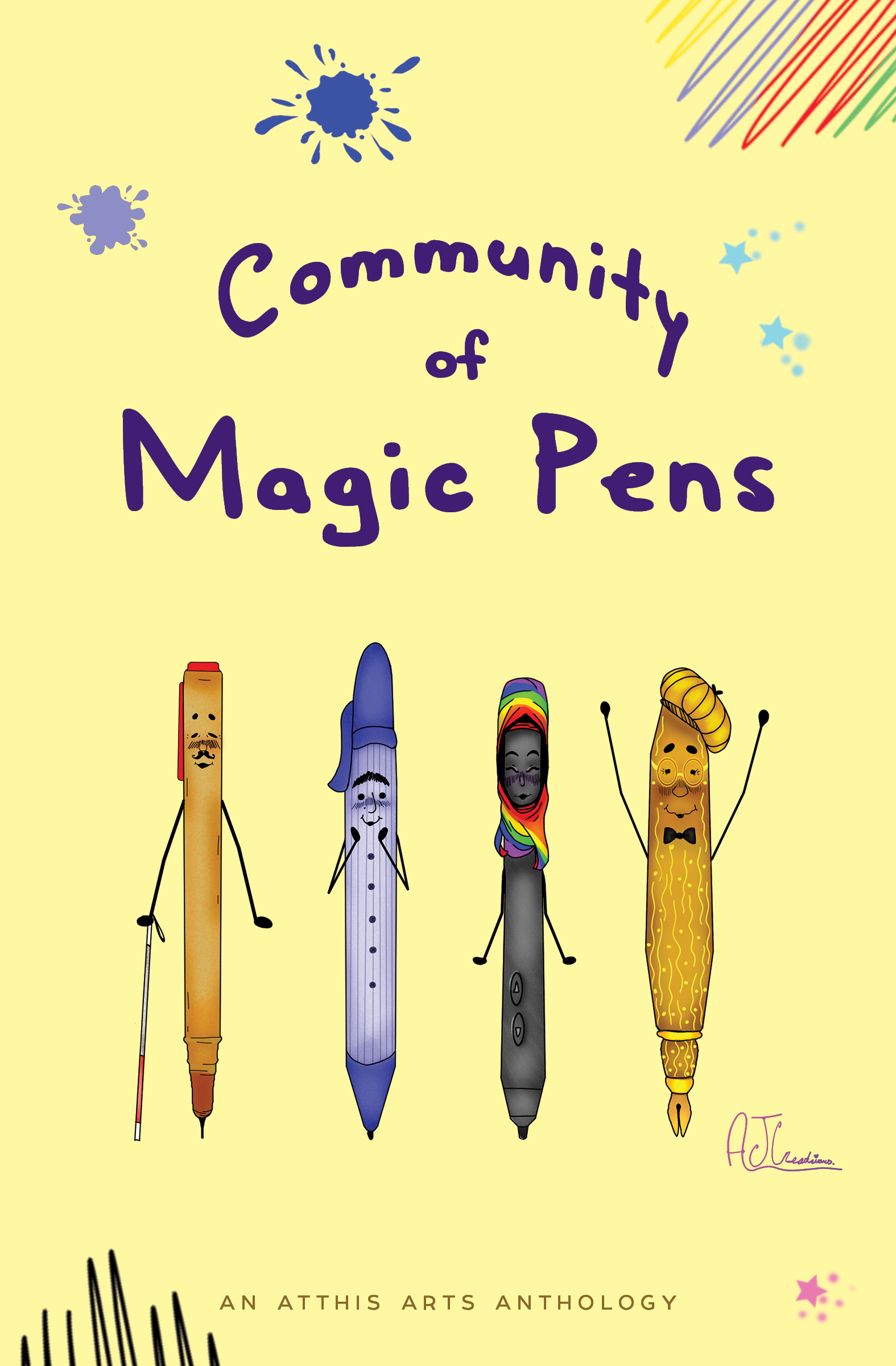 ISBN: 9781945009600
Synopsis.
Eclectic, imaginative, and unexpected, Community of Magic Pens features forty genre-spanning short stories—including fantasy, humor, science fiction, romance, historical fiction, satire, and mystery—bringing together a rich group of diverse voices from a wide range of backgrounds and intersections.

Fountain pens, markers and ink, charcoals, spy pens, a braille writer, a printing press, virtual reality, and even a supernatural pizza: whether revealing unspoken truths, fighting injustice, or finding friendship and love, our pens have power. Join us as a recent graduate of superhero school struggles to untap her gift, a disabled android interviews for a job, a queen's conscripted artist must pull reality from illustrations on parchment, and a grandmother's secret room is…better kept a secret. Tales of struggle and triumph; of compassion and hope: Community of Magic Pens is a celebration of our shared human story.
From the content notes. Throughout the collection, there may be instances of curse words. There are several references to animal use including animals as food. Some stories hold moments of sadness or deception. Alcohol may be mentioned or used. Several stories mention corporate, political, or cultural oppression including racism or colonization. Stories may include family or relationship strife, including mentions of infidelity. If this general level of content would be troubling, we recommend you avoid the collection.
Where to buy.
Buy through Bookshop. Includes multiple formats.
Review requests.